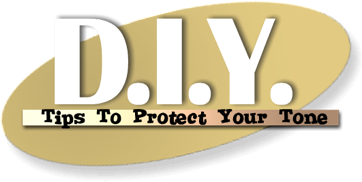 We're here to help you protect and enhance your tone.

Do you need help with a problem or project? Email us!

Do you need conductive copper shielding tape? Click here!

Here are some examples of effective shielding:

Jazzmaster Guard with Full Copper Shielding



Gibson® Firebird V Used Silver Shielding from the factory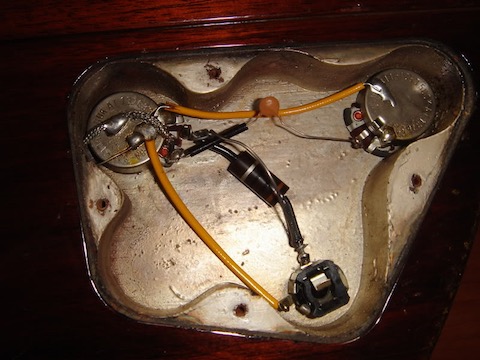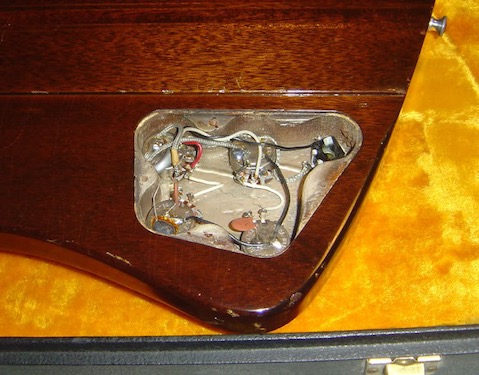 Another fine job of shielding: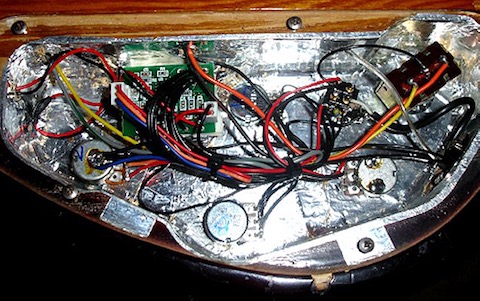 Neil Young's Les Paul known as "Old Black".
Notice the aluminum rear covers.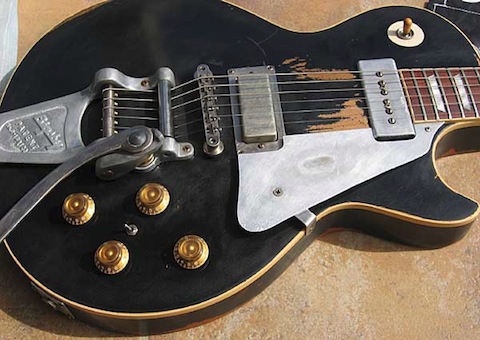 Example 1) New aluminum TG pickguard installed on a G&L S-500. Photo by Will Ross.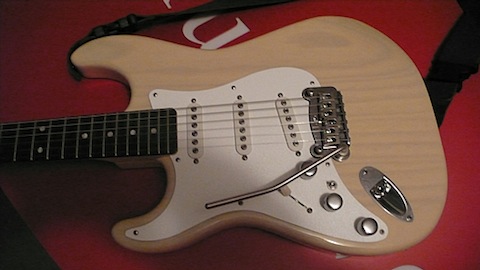 Example 2) Stratocaster® using conductive copper tape and an aluminum pickguard.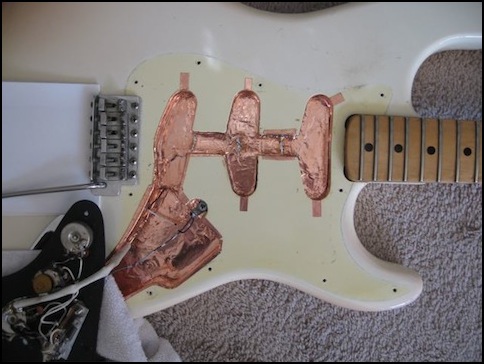 Example 3) G&L S-500 shielding, done by Jim P. Well done, Jim!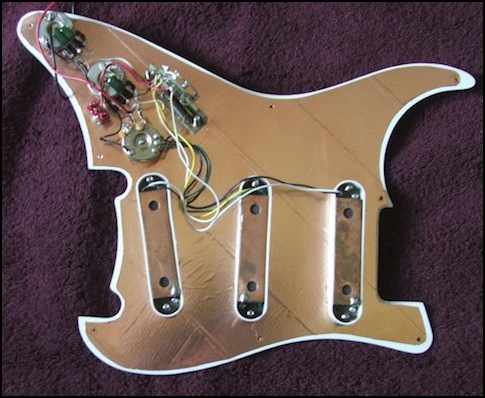 Example 4) In this pic, Jim P. did another outstanding job of shielding his guitar. Here, he is
using shielding paint. Note how clean and even the painted cavity appears.

Tip: Use a good quality blue painters tape carefully applied (easily removed).
Lightly cut a perimeter template using paper with a very sharp micro-knife. Transfer the
pattern to a tape mask by laying the tape on to the back of the pickguard or other hard flat
surface. Cover said surface in overlaping strips, Cut using the micro-knife.

Remove from the hard prep surface and transfer to your guitar, very carefully. This will yield a
similar result, creating a painting mask to protect your guitar's finish. Cover the top surface
with sheets of paper around the area to be painted, to protect your finish. Use a good brush!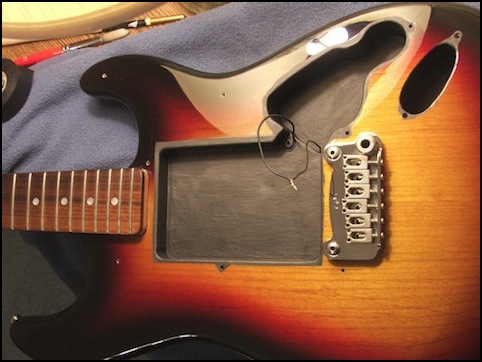 Example 5) Les Paul shielding.